Top 10 Wimbledon Tennis Players To Date
Posted by admin on June 17, 2015
With the Wimbledon tennis tournament around the corner, we've been checking out this year's players. If you are looking for "love all", we've selected the game, set and match for you. So whether you're looking for the most beautiful female tennis players, or this year's hottest male tennis players, look no further. We've even included a bonus round - the most beautiful tennis players of all time! Take a look.
Women at Wimbledon 2015
Victoria Azarenka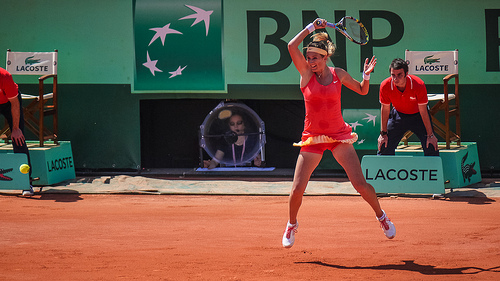 This 25 year old Belarusian tennis player has been a professional on the court since 2003. She is currently ranked at 10th place for singles and has played in 9 Wimbledon championships, so she clearly knows what she's doing! If her pretty face and undeniable skill isn't enough to sway you, perhaps the $23,786,452 she has earned in prize money throughout her career is.
Eugenie Bouchard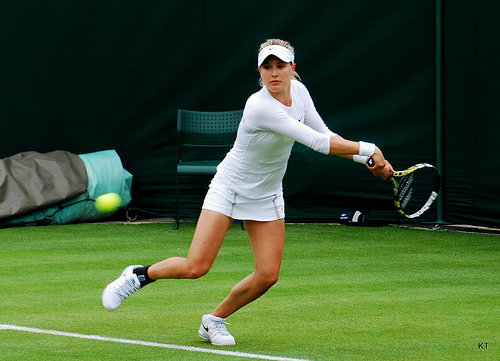 Eugenie may only be 21 but she has already made over $3million in prize money and is currently No.6 in the world tennis rankings! Like many other women, the Canadian beauty's favourite male tennis player is Roger Federer
Lauren Davis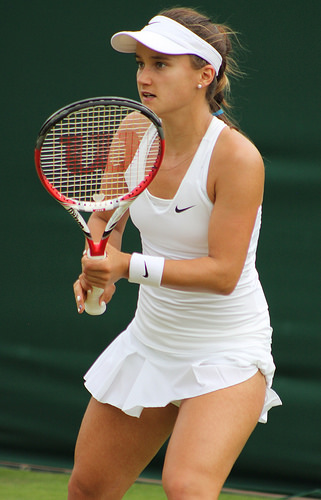 Having only turned pro in 2011, Lauren Davis has won 34 of her career matches so far. The 21 year old American is best known for her speed on the tennis court, which makes up for her petite frame at 5ft 2. Will you be cheering for Davis in this year's tournament?
Julia Goerges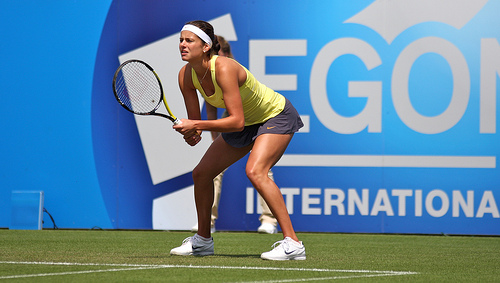 Goerges has won over half of her career matches, earning her over $3million! Having begun playing tennis at the age of 5, it's hardly surprising that she has won over half of her career matches. Could you distract her attention from her favourite tennis player, Roger Federer?
Johanna Konta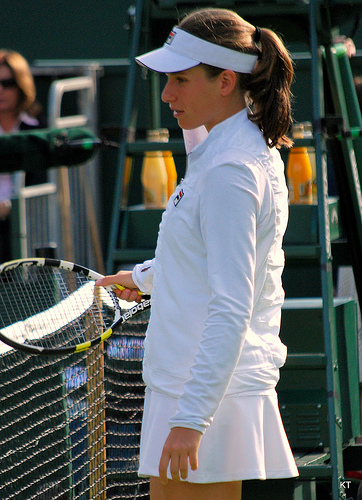 This Australian-born British player may have only played in 3 Wimbledon Championships, but she is experience in both women's and mixed doubles, so she's a good team player. She has trained across the world in Barcelona, Texas and England. Is this international star your type or girl?
Menat Wimbledon 2015
Roger Federer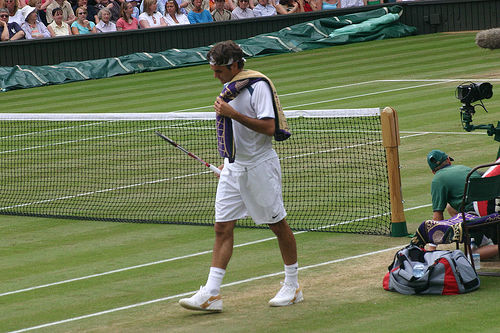 Perhaps he doesn't fit the 'single' criteria, but Federer is a favourite amongst women! The Swiss professional ranks 3rd in the world and has won over $80million throughout his career. His experience is something to be admired, having played in 16 Wimbledon Championships before and you can definitely count on him, as he's won over 900 of his career matches.
Mike (Or Bob) Bryan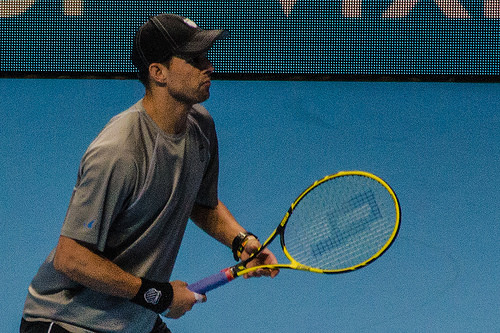 Mike and his twin brother, Bob, currently hold 1st place for doubles. He has been playing professionally since 1998, so he has a lot of experience, and his winnings of nearly $12million just adds to his appeal..
David Ferrer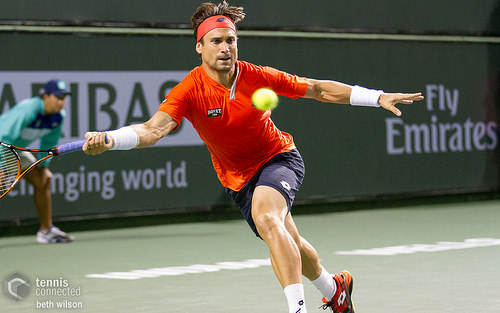 His long-term girlfriend may pose as a small issue, but the Ferrer's a man of many talents. Not only does he rank as 7th in the world's singles rankings, he also loves to play basketball. Having won 580 out of his 862 career matches, Ferrer is a reliable man.
John Isner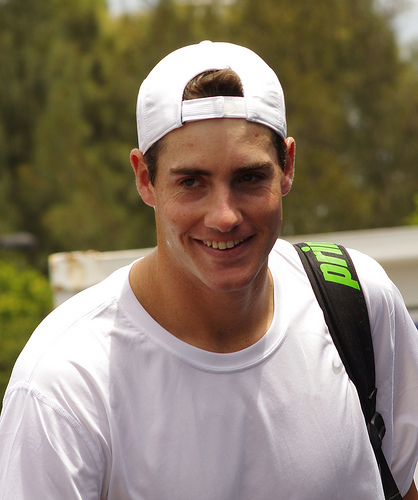 Isner may have only played 6 Wimbledon Championships but the 30 year old still ranks 12th in world singles. Over his 8 year professional career he has won over $6million, and he is also a keen supporter of American Football.
Alexander Peya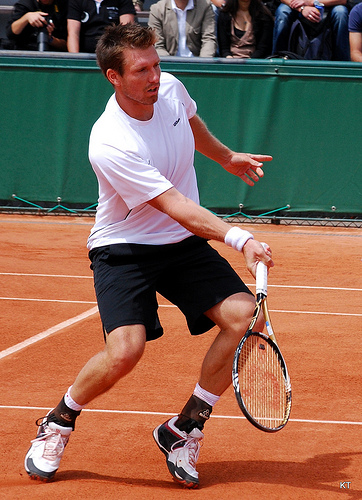 Alexander Peya is holds 3rd place in the world doubles rankings. He has been playing professionally for 17 years so it is clear that he is committed. The Austrian player has competed in 10 Wimbledon Championships and has won over $2million throughout his career.
Do any of these Wimbledon 2015 players take your fancy? Perhaps you have your eye on another player contending in Wimbledon from 29th June to 12th July this year.
Related Articles
Celebrity hobbies
Would some of these celebrity pastimes be a deal-breaker?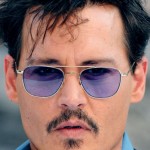 Five well-preserved celebrities
Here's hoping your dating partner keeps their good looks as long as these celebs!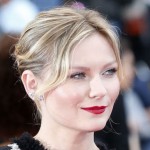 Celebrities in 'open relationships'
These celebrities keep their relationship strong by allowing each other to stray.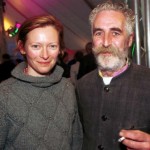 Celebrities who went broke
Here are some stars who made and lost a fortune throughout their careers.