Love Padlock Locations Around the World
Posted by admin on August 20, 2013
Love padlocks are a custom by which padlocks are affixed to a fence, gate, bridge or similar by couples at a number of destinations in Europe and throughout the World. Couples do this to symbolize their undying love for one another and once they have attached the padlock they throw away the key.
Here are some of the top love padlock locations from around the World that we have been able to find around the internet.
Paris, France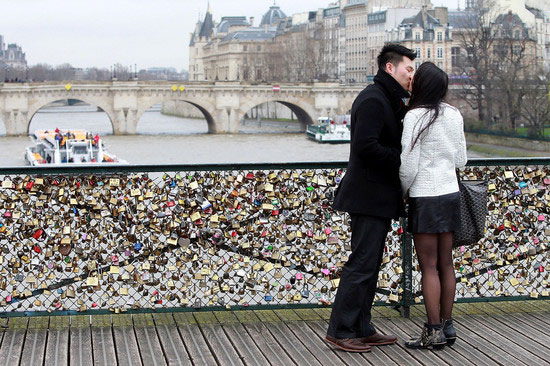 Above: A photograph of love padlocks on the Pont des Arts, a pedestrian bridge which crosses the Seine River and one of the most romantic spots in Paris.
Pecs, Hungary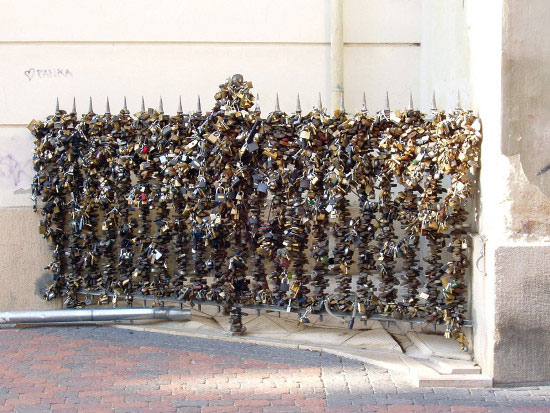 Above: This fence in Pécs, Hungary is where the practice of love padlocks is thought to have begun back in the 1980s.
Cologne, Germany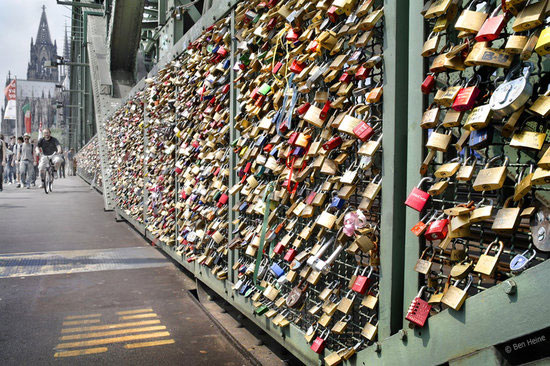 Above: Since 2008, love locks have started to show up on the Hohenzollern Bridge in Cologne, Germany. The bridge is 409.19 meters long and is full of these locks between the pavement and the tracks.
Huangshan, China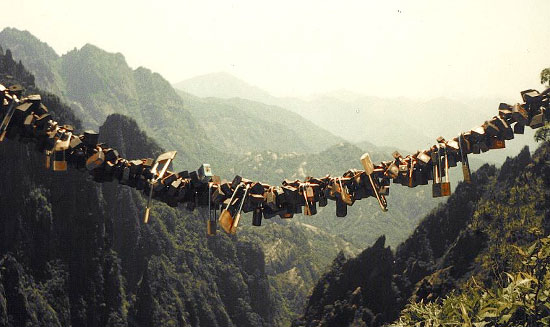 Above: Newlyweds and lovers have a lock inscribed with their names and lock it on the chain link fence in the Huangshan Mountains.
Guam, USA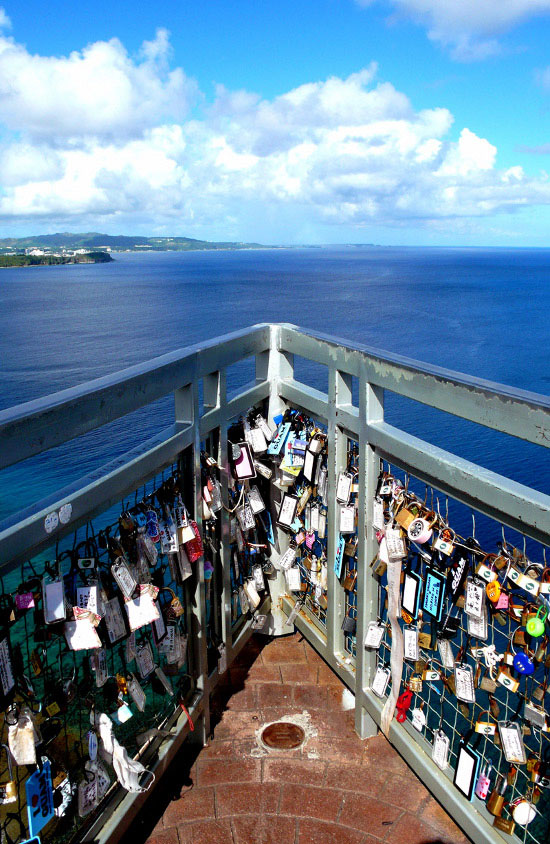 Above: The love padlocks of Puntan dos Amantes (Two Lovers' Point) in Guam, a beautiful and incredibly romantic spot that overlooks the ocean.
Korakuen, Japan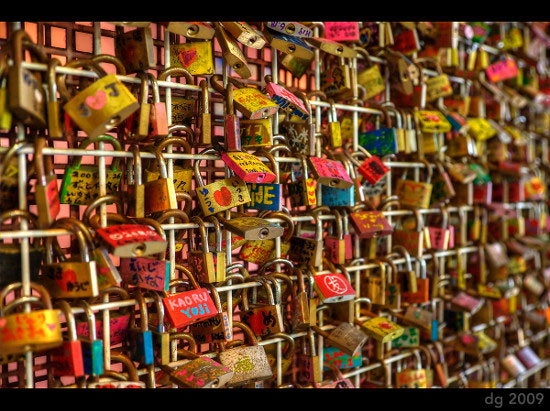 Above: This colourful and beautiful wall of locks can be seen at an amusement park in Korakuen, Japan. Korakuen is one of the Three Great Gardens of Japan, and is located in Tokyo.
Prague, Czech Republic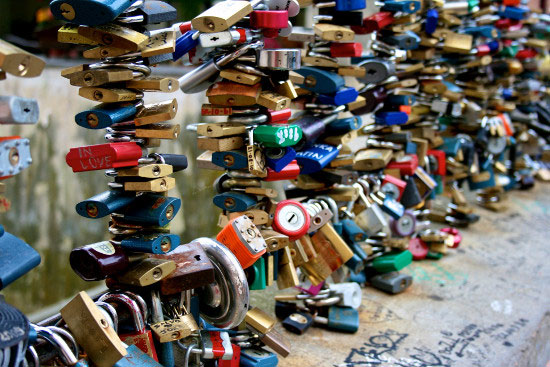 Above: A wonderful photograph of a bridge covered in love locks that is near to the John Lennon Wall in Prague.
Moscow, Russia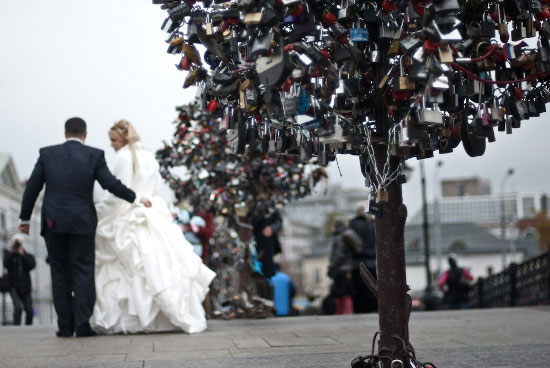 Above: These love lock covered trees are located on the Luzhkov Bridge in Moscow. Many of the locks have been placed there by newlyweds hoping that it will bring them good luck.
Rome, Italy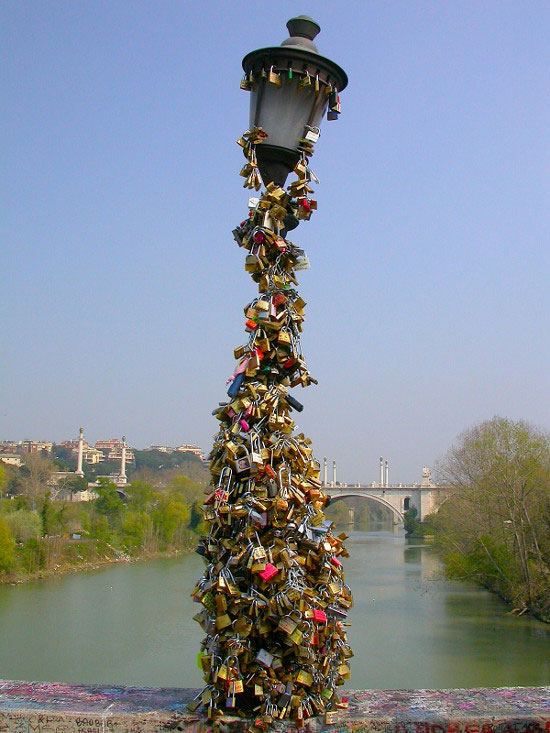 Above: Sweethearts started adding padlocks to the The Milvian Bridge in Rome in 2006 thanks to a novel by Federico Moccia. Unfortunately in 2012 Italian officials decided to ban people from attaching the locks and the ones that were there were removed with bolt cutters.
Seoul, South Korea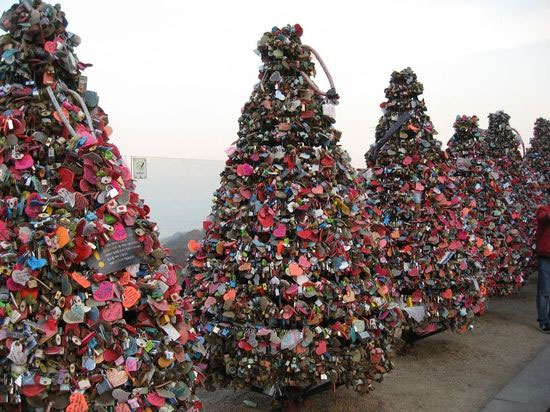 Above: This picture of the N Seoul Tower in South Korea is one of the coolest we have been able to find. The Koreans have had to add key bins for couples to drop the key in, as keys being thrown over the edge of the tower were proving to be too much of a danger to pedestrians below.