Celebrity men dating younger women
Posted by Fearghus Roulston on October 1, 2013
Unsurprisingly, rich, famous, handsome men often end up dating young women who might otherwise have been interested in meeting a partner closer to their own edge.
While we would never imply that their relationships are based on anything other than a pure, deep love, it is intriguing to wonder who Hugh Hefner or Bradley Cooper would be going out with if they were just IT technicians or big data analysts.
Obviously, age is relative in Hollywood (where stars routinely use a concoction made of lizard blood, goats' milk and moonbeams to stay younger - George Clooney is actually in his late 100s), but there are still some pretty big gaps on show between some of these couples.
Here are five of the celebrity men who've formed relationships with women some years their junior.
Rod Stewart and Penny Lancaster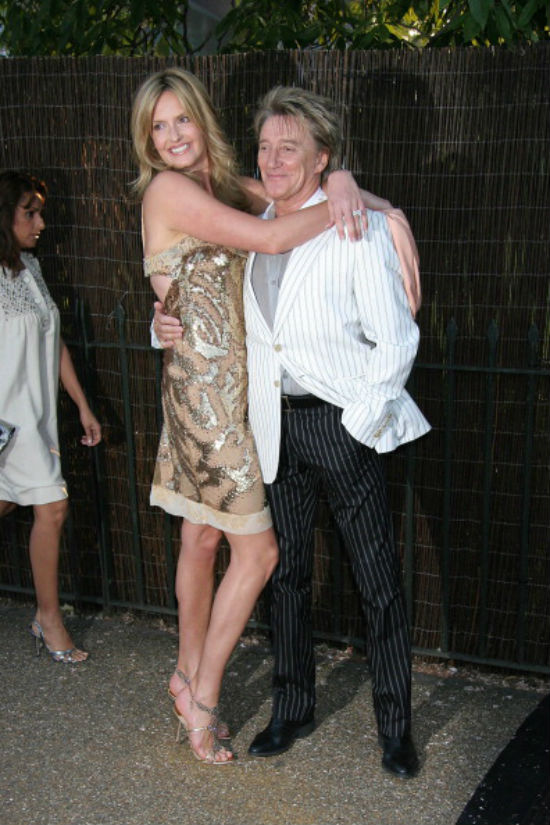 The ageless crooner and professional Celtic fan Rod Stewart has never failed to fight against the dying of the light, notably in his willingness to wear outrageously tight trousers and his ludicrously coiffed barnet, but also in his dating choices.
A notable lothario in his younger days, Rod is now married to longterm girlfriend Penny Lancaster, who is 26 years younger than him.
However, she doesn't take the former Small Faces man for granted.
"People often say that if you have to work hard at a marriage then it's not naturally good, but I think that's totally wrong. Rod and I are naturally in love and that is what binds us together. But to keep the spark alive in your relationship you really have to work at it," Ms Lancaster told the Daily Record.
Calista Flockhart and Harrison Ford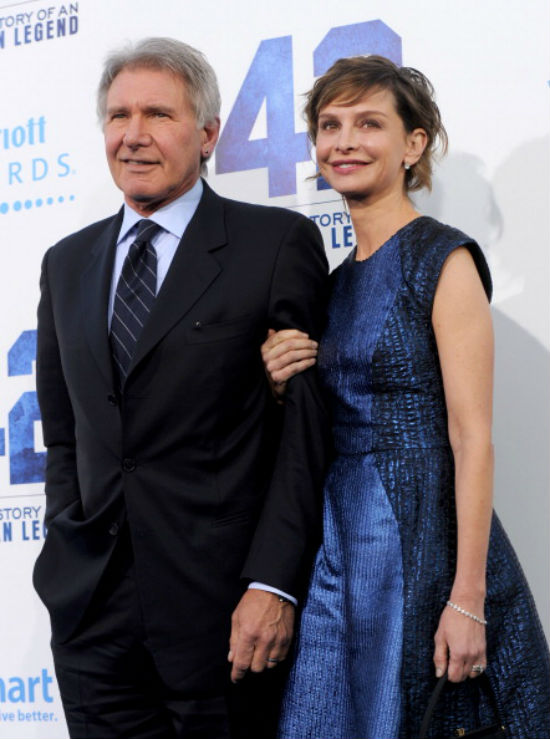 Indiana Jones is married to Ally McBeal! Imagine the shenanigans that ensue when the neurotic, high-flying lawyer comes home to find Indy washing his feet in the sink or using his whip to fetch cans of lager from the fridge.
High-concept fan fiction aside, Ms Flockhart is 22 years younger than Harrison Ford, but presumably the age gap is negated by the fact that he is the most relaxed man in the world and thus ages at a similar pace to minor rock formations.
Michael Douglas and Catherine Zeta-Jones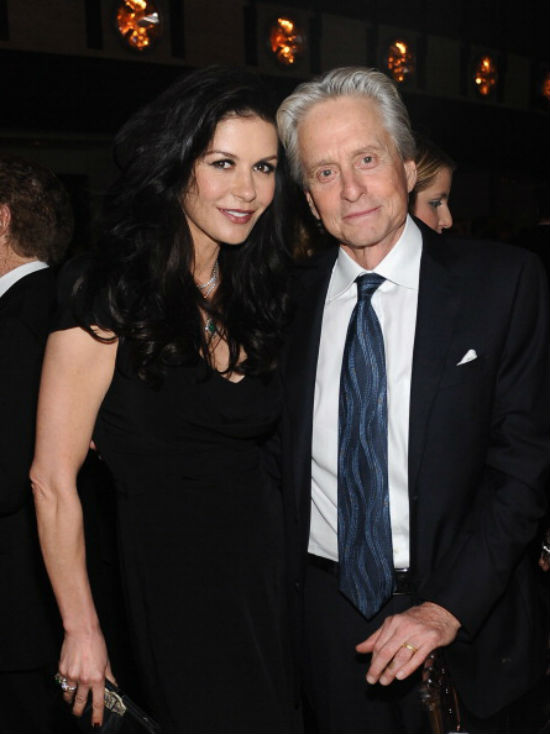 Apparently, Douglas charmed the implausibly-named Zeta-Jones by stressing his reliability, taking advantage of his 25-year seniority to her. She told Parade magazine that he snared her heart by telling her he "wanted to father her children" - hopefully not on their first date, because that would verge on creepy rather than alpha-male charming.
They have only ever been in one film together, despite their prolific careers, underlining the importance of keeping work and romance seperate.
Alec Baldwin and Hilaria Thomas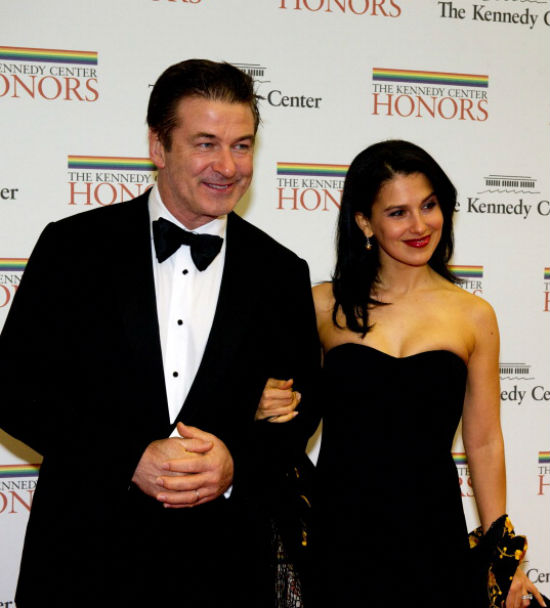 Shaved, furious man-bear Alec Baldwin has been in the headlines lately for almost exclusively negative reasons, as he rails against photographers, the showbiz media, and, well, pretty much everything.
However, he managed to keep his cool when snagging Hilaria Thomas, who is 26 years younger than the 30 Rock star.
Clint Eastwood and Dina Ruiz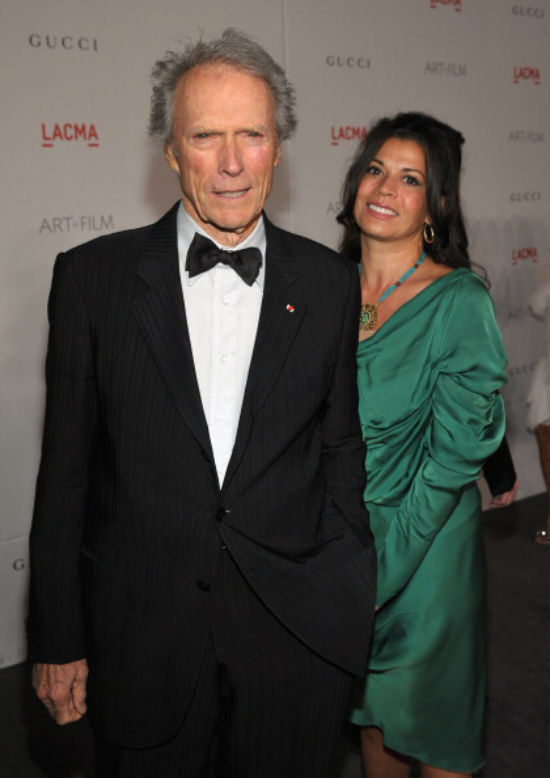 Legendarily macho Hollywood star Clint Eastwood confirmed his masculinity by hooking up with an actress some 35 years younger than him, Dina Ruiz.
Eastwood, 83, has been married to TV presenter Ruiz since 1996; they met while she was interviewing him, when she was presumably so bowled over by his old-fashioned charm and terrifying eyes that she couldn't say no.