5 Questions to Avoid Asking on a First Date
Posted by admin on April 22, 2015
So you have been lucky enough to find yourself in the first date situation. Of course, if you already know the other person, things will be a little easier. However, if this is your first encounter nerve levels will inevitably be high and, conversation a little awkward.
It will be ok, though. And the date will be great - as long as you avoid asking these 5 questions!
1. "Do you find me attractive?"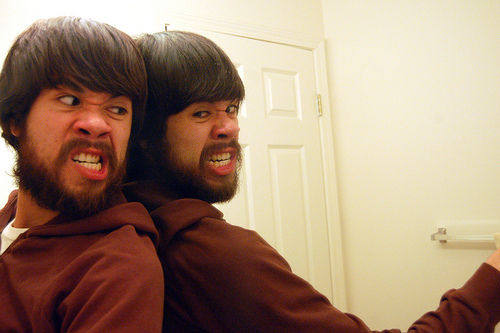 This never has, and never will be, a good question to ask on a first date. Yes, you want to know what your date thinks of you, and it is undeniable that physical attraction is an essential element of any relationship.
However, personality is also a key part, and your date probably won't think much of you if the first question you ask him or her is about something as shallow as your (own!) looks.
2. "Why did your last relationship end?"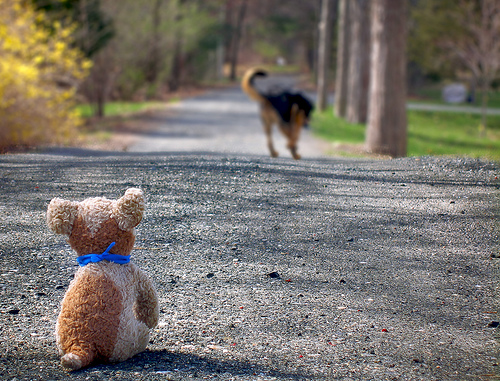 If your date was the reason that their last relationship ended, you might want to know. However, just because something bad happened before, does not mean it will happen again, so you should avoid judging them on their former boyfriends or girlfriends. You should also keep in mind that, even though they're on a first date, they might not be completely over their ex, and bringing it up could be a bad move.
Be safe and avoid all questions about exes, it's a tricky topic.
3. "Where do you see yourself in 5 years?"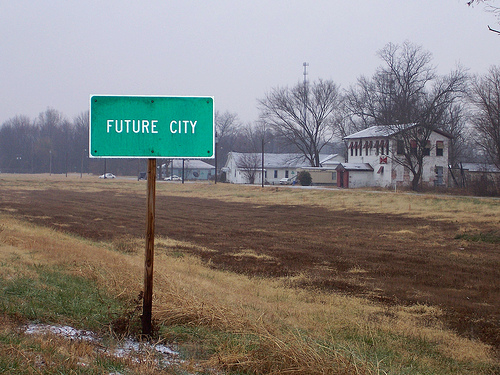 Even if you are sure (after the first 30 minutes of meeting) that your date is the one for you, you should probably save questions about future plans, especially concerning relationships, for when things get to a more serious level. Questions like these could come across a little overbearing, and make your date think that you're desperate to move fast. Live in the moment and enjoy your first date.
Even if you don't share the same life goals, you could still have a great evening.
4. "Who's that guy/girl in your profile picture?"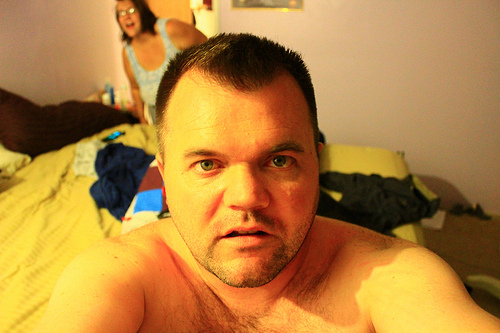 No one would pick you up on checking out your blind date's profile picture before the date, but a question like this could perhaps seem intrusive, and may put your date off. Some people don't keep their social media up to date, so that photo of her in Venice with another guy could be years old, and that picture of him hugging the girl could actually be his sister.
Don't jump to conclusions.
5. "Are you gonna get this, or shall I?"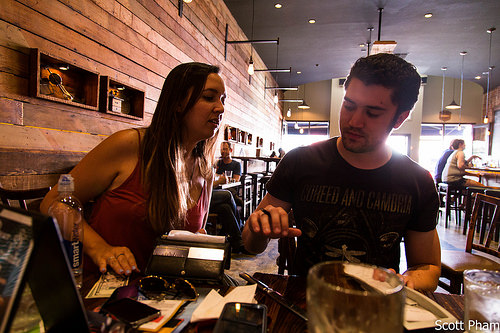 Of course, it is 2015, and there are no rules as to who should pay the bill at the end of a date. But guys, you should be prepared for a traditional girl, who thinks it is only right for the guy to pick up the bill. And girls, bare in mind that he might be more modern and hope that you'll go halves.
If in doubt, be prepared to pay your own way, and wait for the other to make a payment suggestion in order to avoid offending anyone.
No one expects a first date you run smoothly from the very start, but providing you avoid these questions you should be good to go!