Given that approximately 40,000 of them exist throughout the country, the chances of you coming across a Love Hotel are pretty high should you ever visit Japan on your travels. Their reason for being is simple: Love Hotels offer Japanese couples, particularly those who live at home with family and therefore lack privacy, a discreet place to stay when feeling amorous; be it for an hour or a night. Booking a stay almost-anonymously is possible due to a lack of public-facing staff; all bookings being made by way of automated reception desks.
Of course, many of these hotels, in an effort to both stand out from the crowd and cater for those couples with a particular kink, are themed. Here are some of the most intriguing.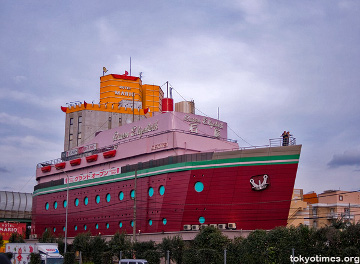 Above: The Queen Elizabeth Love Hotel in Kanagawa, a very famous love hotel in Japan that is complete with a boat-shaped exterior, roof-bound models of Titanic's main characters, and nautically themed rooms for lovers.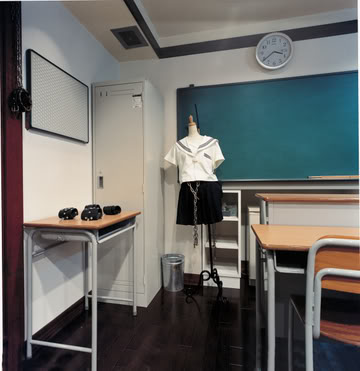 Above: It's always home time in this room, decked out to resemble a school's classroom, complete with desks, lockers, chalkboards and a cane. A schoolgirl's uniform stands waiting for those looking to also dress for the occasion.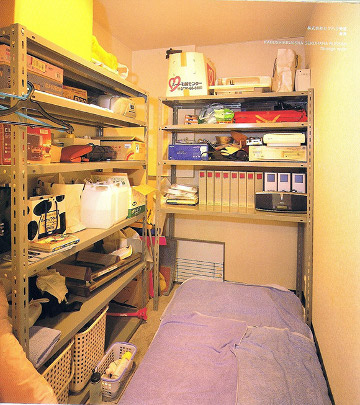 Above: Possibly the most unromantic, unsexy Love Hotel room on earth. The storage cupboard. People actually pay money to spend time in here, presumably eager to roll around lovingly on a mattress that seems to barely fit in the room. An overnight stay is probably inadvisable.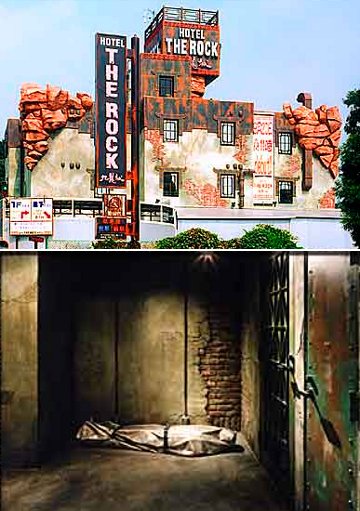 Above: If, like many others, you've fantasised about having a heated clinch in Alcatraz - or any other prison for that matter - 'Hotel The Rock' could be just the Love Hotel for you. It's very simple: the entire building resembles, quite accurately, a prison. You pay to stay in a cell.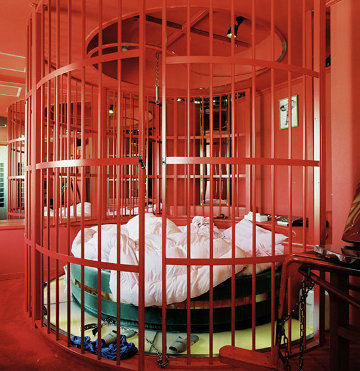 Above: A room at Hotel Pamplona in Osaka features this circular, caged bed.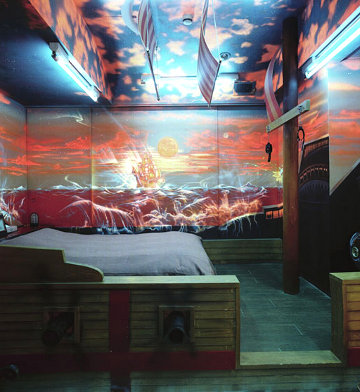 Above: The Pirate Room at Hotel Loire, an enormous building that houses many differently themed rooms. No doubt this particular one has been increasingly popular over the last few years thanks to a certain Captain Sparrow.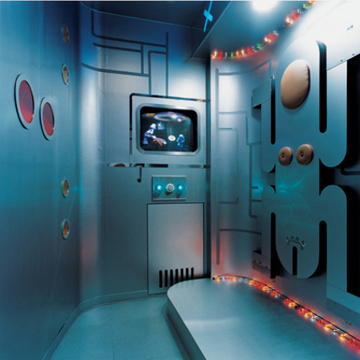 Above: For those with a thing for aliens, Hotel Loire's Alien Abduction Play Area will surely prove irresistible. As sci-fi movies play on the small screen in what looks to be an extremely uncomfortable room, couples can perform experiments and pretend to be excitable abductees.
Above: A fantastically creepy room in a Japanese Love Hotel, the name and location of which I'm unable to pin down. It's probably for the best though, as to visit such a 'surgery' would surely be traumatic. To reiterate: this is a hotel room.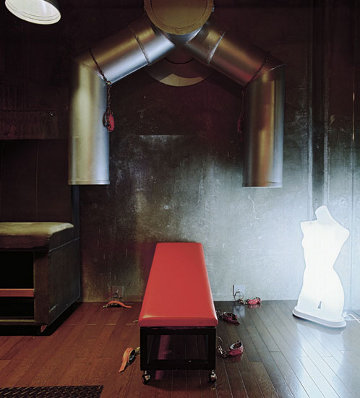 Above: Hotel Pamplona's 'Basement Room' offers no comforts, apart from a padded bench seen in the photo.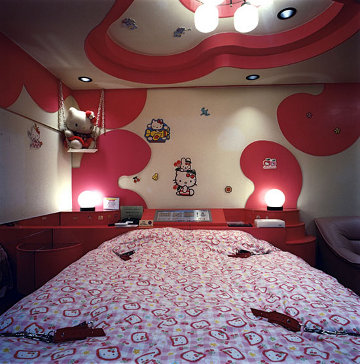 Above: The Hello Kitty S&M Room at Hotel Adonis in Osaka. The thinking process behind the design of such a room will forever be a mystery, to me at least, and for that I'm extremely glad. Very strange indeed.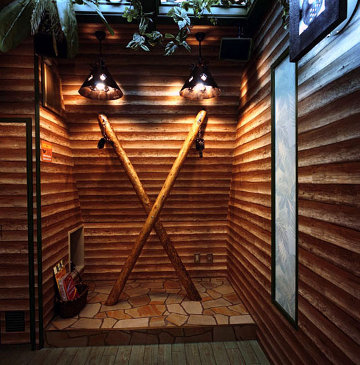 Above: The Jungle Room at Hotel Loire in Osaka. Wood, everywhere.
This article was written by Shaun Usher, a blogger from Manchester. The views expressed in it are his and do not necessarily match those of Free Dating.co.uk.