With Valentine's Day fast approaching it's about time (presuming you haven't begun already) you started planning the presumably stunning, beautifully romantic gift you will be sending to the object of your desires next month. To assist in your preparations, we've made your job slightly easier by hand-picking for you a selection of cards - naturally all angled at the more geeky section of society given that you're currently on the internet, and all users of the internet are geeks, right? - to accompany the main present.
Enjoy.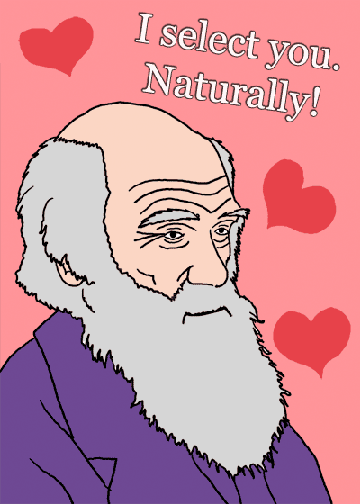 Source: Ironic Sans
Above: Let Darwin spread the love with this fantastic card, courtesy of the folks at Ironic Sans.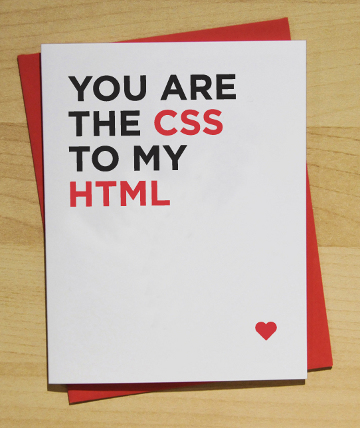 Source: Pop + Shorty
Above: For the web designer in your life. Available to buy from Pop + Shorty.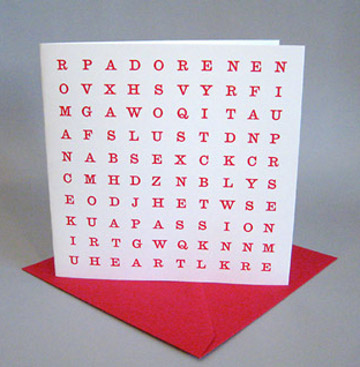 Source: Present and Correct
Above: Perhaps the only Valentine's card on Earth for the wordsearch aficionado. Available from P&C.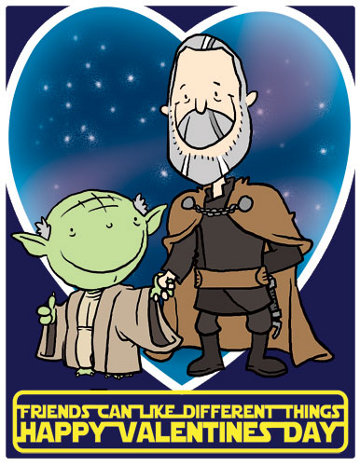 Source: James Stowe
Above: Just one of many lovely Star Wars-themed Valentine's cards created by James Stowe.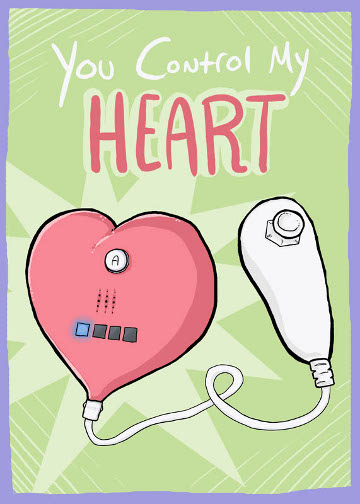 Source: 4 Color Rebellion
Above: What could be more romantic to a Nintendo-obsessed geek? Designed by 4 Color Rebellion.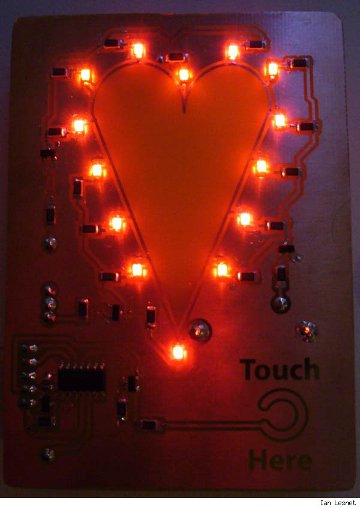 Source: DIY Life
Above: If you're willing to put in a little more effort, this geeky, pulsating, touch-activated LED Valentine's card will dazzle like no other. Follow the instructions over at DIY Life.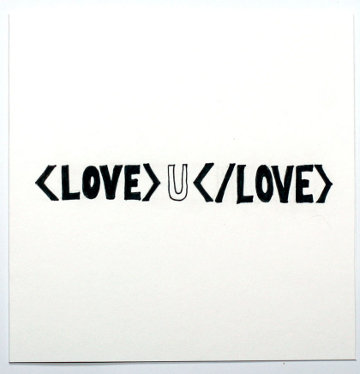 Source: Who Ate My Crayons
Above: Says its creators, "Because even "IT" folks need love.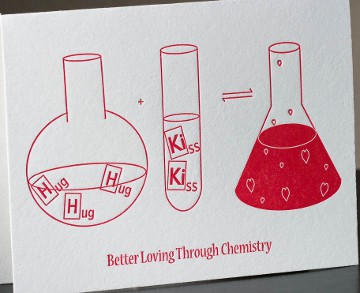 Source: HawkGerber Ink
Above: "Has your love reached a dynamic equilibrium? You don't have to be a chemistry geek to feel the love." Designed by HawkGerber Ink.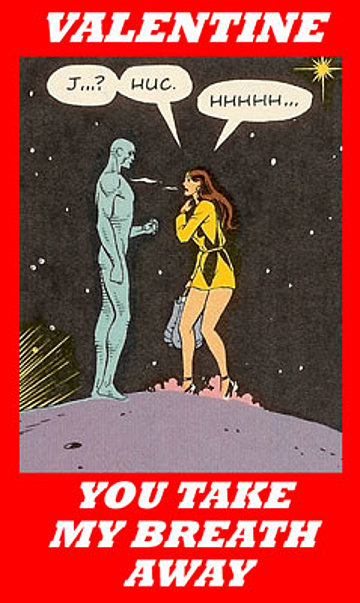 Source: Polite Dissent
Above: For the breathless, loved-up Watchmen fans. Courtesy of Polite Dissent.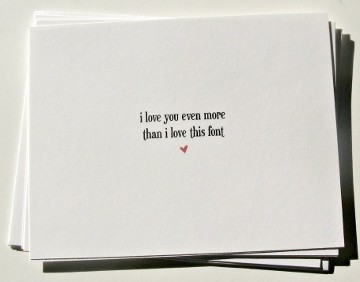 Source: Up and Up Creative
Above: The perfect declaration of love for any font-geek. Available to buy at Etsy.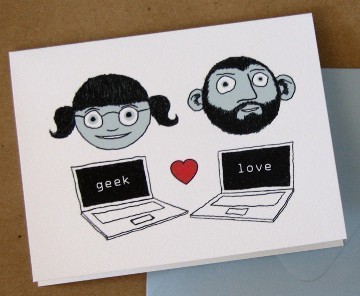 Source: Earmark
Above: "So maybe you're not the cheerleader and he's not the quarterback. Happiness is happiness, no matter who you are!" From Earmark.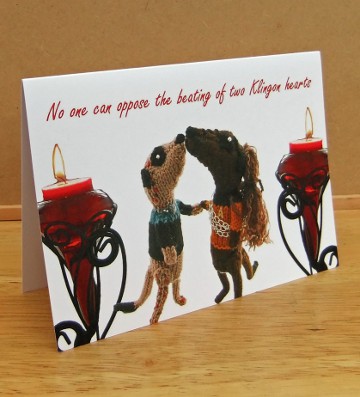 Source: Niftyknits
Above: For hardcore Trekkies only - for only they would appreciate the romantic reference on this card. Available to buy here.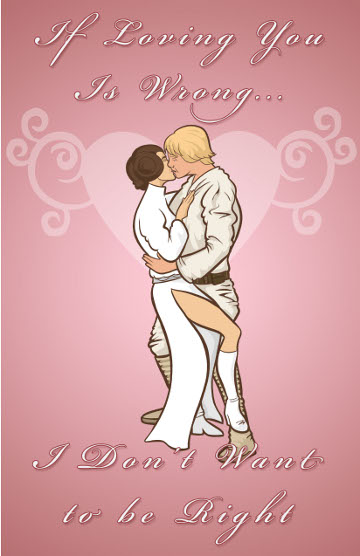 Source: HijiNKS ENSUE
Above: The only Valentine's card worth buying should you happen be in love with a sibling who also understands Star Wars. By Hijinks Ensue.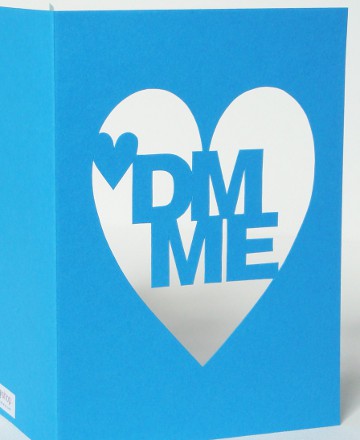 Source: Storeyshop
Above: In this Twitter-soaked day and age, there's no greater come-on than "DM ME". Buy one for the love of your life at Etsy.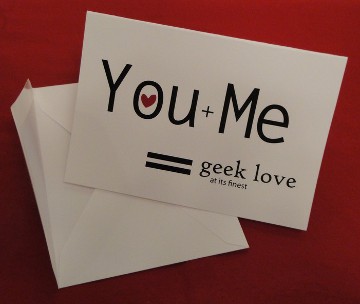 Source: Lush Designs
Above: Simple, unmistakably geeky, and romantic. Available to purchase courtesy of Lush Designs.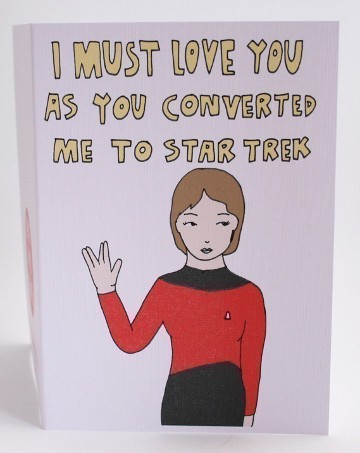 Source: Able and Game
Above: Sometimes love will see us embarking on previously unthinkable journeys. Designed by Able and Game.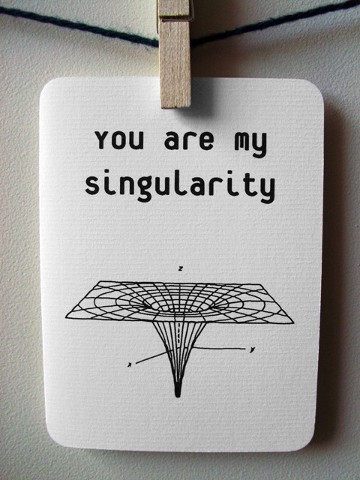 Source: 4/Four
Above: For the romantic physicist. Buy one from 4/Four.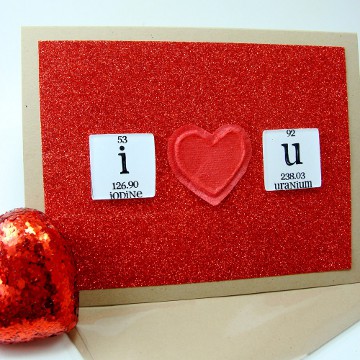 Source: ShopGibberish
Above: Chemistry geeks need no longer search for a Valentine's card. Iodine and Uranium have rarely been so romantic. Designed by ShopGibberish.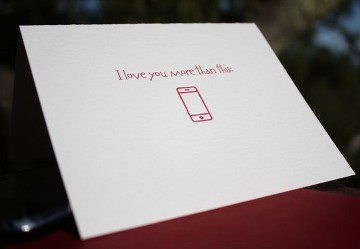 Source: PaperWheel
Above: It's probably not true as we all know how strong one's love for their smartphone can be, but still, it's a nice sentiment. Buy one for your beau at PaperWheel.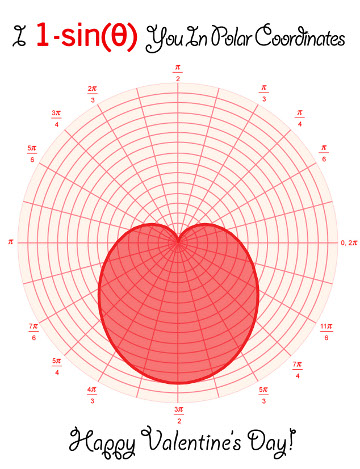 Source: Jacks of Science
Above: Valentine's cards don't come much nerdier. Higher resolution image available at Jacks of Science.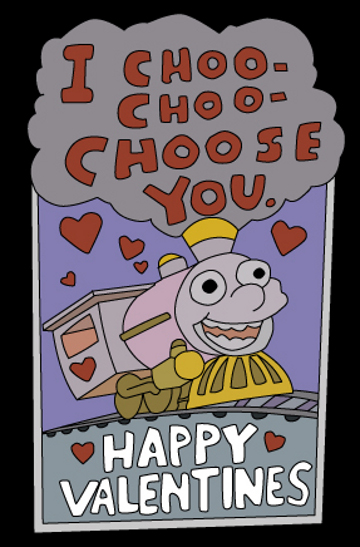 Source: Geoff Stearns
Above: Courtesy of Simpsons fan Geoff Stearns, a reconstructed copy of the card given to Ralph by Lisa Simpson.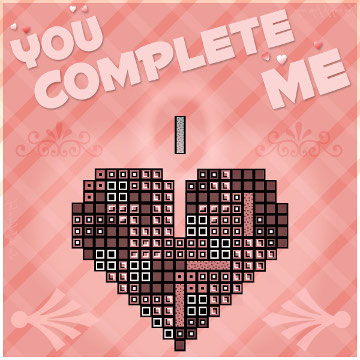 Source: 4 Color Rebellion
Above: A clever romantic spin on Tetris. Courtesy of 4 Color Rebellion, who have a larger version.

This article was written by Shaun Usher, a blogger from Manchester. The views expressed in it are his and do not necessarily match those of Free Dating.co.uk.