Finding the right romantic partner often seems like looking for piece of hay in a large stack of needles: a painful process with somewhat disappointing rewards. Online dating eliminates the need to get dressed up, musked up and out there - but that doesn't mean there isn't etiquette to follow. Just like in the real world you'll need to come across as charming, polite and desirable, and just like in the real world a little bit of knowledge can make the process a whole lot easier. So today we'll show you ten fundamentals every online dater should take as gospel.
1. Thou Shalt Stand Out From The Crowd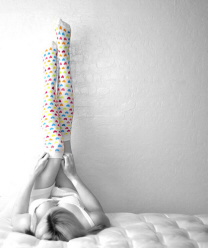 A catchy title and some more unusual interests can go a long way. Spend a few minutes coming up with a decent profile that shows you as witty and unique instead of joining the legions who give as their only interests 'TV, music and film'. Surely you can't be that boring? Be careful though, being too alternative may come across as weird and limit your pool of potential partners.
Mr. Right: 'When I'm not flying my helicopter or giving guided tours of the Vatican, I like to go off-piste skiing - but I always try to make time for my charity work in Patagonia.'
Mr. Wrong: 'I like watching TV. I also like lifting up rocks to look at the insects underneath.'
2. Thou Shalt Not Display Thy Baggage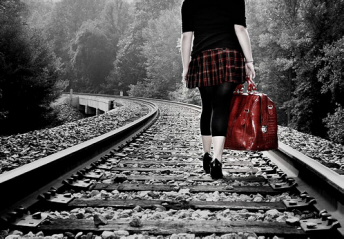 A lot of online daters have baggage from their past - this may be anything from kids to a psycho-ex who stalks them, or perhaps even a full sex change. Don't put off potential suitors by placing this baggage in full view of everyone: give people a chance to get to know you before you let them decide whether the fact you only have four toes on one foot is an obstacle to love.
Mr. Right: 'I'm open minded middle-age man hoping to meet someone similar.'
Mr. Wrong: 'Please ignore my ex who will leave road kill on your doorstep and vandalise your car if you date me. By the way I have a glass eye.'
3. Thou Shalt Post A Photo That Honours Thy True Appearance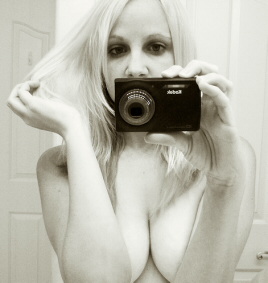 We all do it: posing for photos and then selecting the ones that show us in our best light - and there's nothing wrong with it. However, if you're photoshopping your image before posting it or even using an image of someone else, you've definitely crossed the line.
Mr. Right: 'I think I look pretty good in this one.'
Mr. Wrong: 'Brad Pitt from a weird angle - she'll never know.'
4. Thou Shalt Be Fully Proactive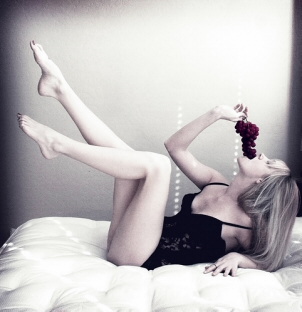 There are plenty of potential partners out there waiting for you, but just like in real life competition is stiff. To maximise you chances target as many people as possible and try not to get hung-up on that one girl who used to be a playboy bunny - every other man on the site will have messaged her too. By the same token (and this applies mainly to women) always respond to interest, even if you don't like him - it's only polite.
Mr. Right: 'I love you. And you. And you. And you...'
Mr. Wrong: 'If you won't marry me in the next ten minutes, I'm going to end it all.'
5. Thou Shalt Always Be Realistic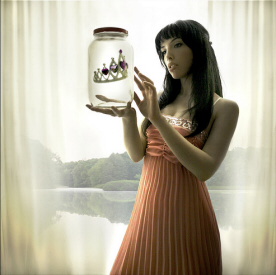 Messaging a glamour model whose interests include opera and fine dining and last whose boyfriend was the heir to the crown of Luxembourg? By all means give it a shot, but remember the aim of online dating is to set up a real face-to-face date - and if she doesn't like your face when you turn up, you'll be in for an embarrassing brush off. Normal rules of dating apply: go for those who are realistic and whom you feel you'll genuinely click with.
Mr. Right: 'I don't have a private plane or a yacht, but if love was worth money I'd be a millionaire.'
Mr. Wrong: 'Usually I date ugly girls but I thought I'd move up a level.'
6. Thou Shalt Not Be Blatant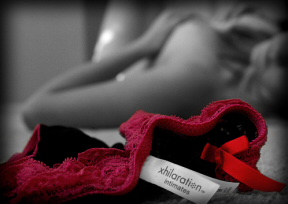 If we're honest, sex is right up there in terms of why people online date, yet just like in the real world, nothing gives a worse impression than admitting this situation, whether directly or indirectly: at best you'll appear desperate, at worse a twisted sexual maniac. So be casual. Try to covertly steer conversation towards the more risque end of the spectrum, but never be obvious about it. Just because you'd be delighted if a stranger on a bus asked you about your deepest fantasies, not everyone else would.
Mr. Right: 'I really like curling up with a good book and a hot water bottle, it's even better when there's a beautiful girl lying next to you...'
Mr. Wrong: 'No sexual act is too foul or depraved for me. I'll do literally anything'.
7. Thou Shalt Be Honest At All Times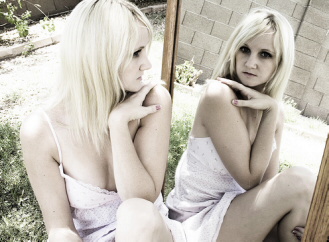 This goes hand-in-hand with being realistic. By all means make the most of what you've got, jazz yourself up and inject a bit of spice into your CV - but don't outright lie. Hopefully you'll be meeting them in the not too distant future so claiming to be a 6' 3" bodybuilder, with a pilot's licence and a wardrobe full of designer clothes will definitely backfire if you're not a 6' 3" bodybuilder with a...
Mr. Right: 'I've been told I have rugged good looks, but if I'm honest I'm looking for someone I can connect with emotionally as well as physically.'
Mr. Wrong: 'I'm definitely not just looking for sex... what cup size did you say you were?'
8. Thou Shalt Be Witty And Concise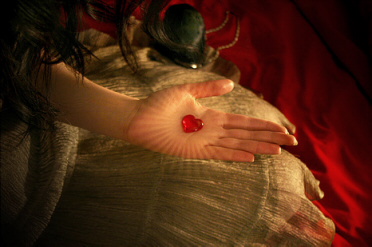 Avoid writing a novel when messaging a potential partner. Keep you messages short and sweet - this will encourage you to make the most of the words you do communicate, hopefully making you appear deeper and more witty. This also has the added benefit of giving you a certain mystique: as you should know, a large part of attraction is what is unsaid, so be suggestive and leave them hanging on.
Mr. Right: 'I'm leaving for Paris early tomorrow so I'll say goodnight. Wish you were here to tuck me in...'
Mr. Wrong: '...and then I went to the shop and said to the woman, do you have these in a size 10, and she said to me no, so I said why not, and she said to me she didn't know, so I said do you have these in a size 11....'
9. Thou Shalt Always Stay Safe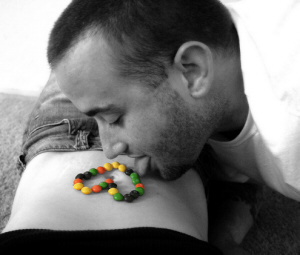 It almost goes without saying, never arrange to meet anyone you don't fully trust. If this means taking it slow and getting to know each other through email and phone conversations, than so be it. Your safety is of paramount concern, unless of course you want an episode of CSI to be based on your sorry little story.
Mr. Right: 'I'm fine going at whatever speed your comfortable with.'
Mr. Wrong: 'Meet me at the deserted warehouse at midnight.'
10. Thou Shalt Always Remember That The Online Dating World Is Only An Extension Of The Real World - Not Some Magical Kingdom Of Dreams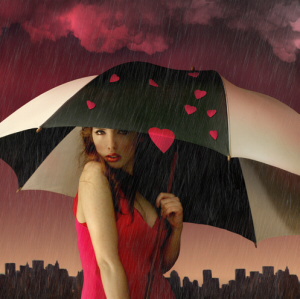 As long as you remember that online dating won't necessarily introduce you to the man/woman of your dreams and that even if it did, you might not live happily ever after and even if you do, you'll always have to live with the fact you met on the internet... than you'll have a great time.
Mr. Right: 'Behind the profile is a real man who feels and cares.'
Mr. Wrong: 'With the click of a button we'll all live happily ever after.'
Photos courtesy of 'flickr' users: Ariana Jordan, Gods Emerald, Lorenzodom & Ilina S.
---
This article was written by Tom Davie, a student at Cambridge University. The views expressed in it are his and do not necessarily match those of Free Dating.co.uk.