No matter how tolerant we say we are, there will always a fascination with couples that seem not to fit. We all know the saying love conquers all, as these couples can attest to.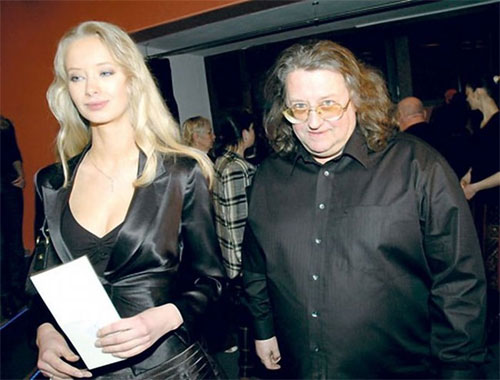 Alexander Gradsky is the Russian meatloaf, pictured here with his fourth wife, Ukrainian model Marina Kotashenko.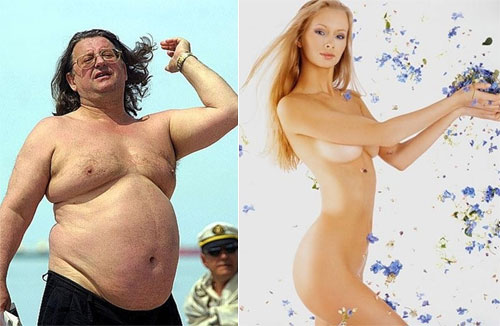 Two creatures of outstanding natural beauty.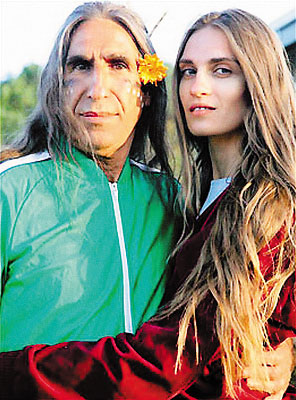 Inesa Vaiciute (25) and Barrington de la Roche (63) two artists living in London, they often work in collaboration.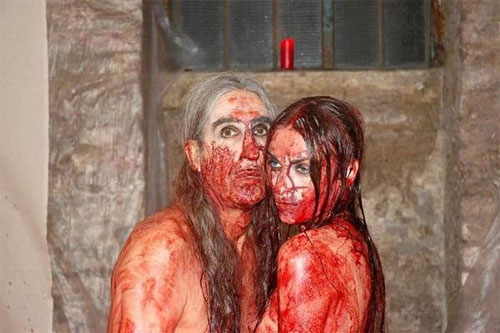 Barrington on their art - "One piece has Inesa crucified with a dead pig hanging over her as I play with the entrails. That sort of thing."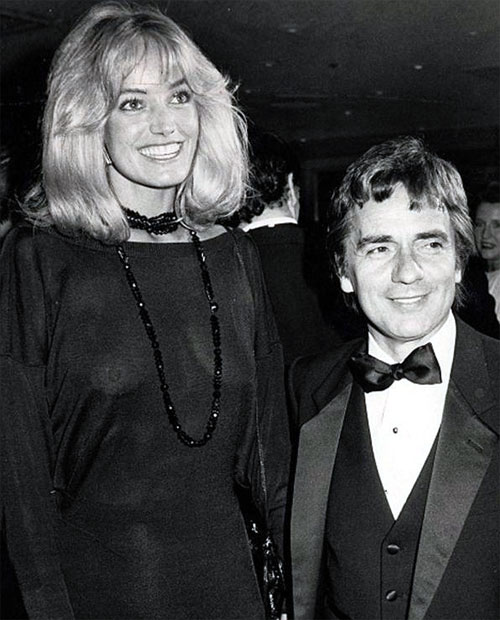 Dudley Moore with Susan Anton (Time Magazines Most Promising Face of 1979). Moore Stood at 5'2", Anton was 5'11".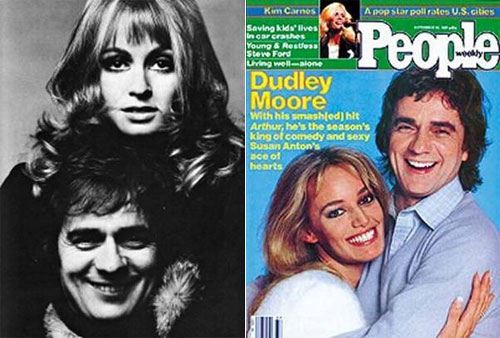 If the picture on the right is to be believed either Anton stood at 4'8" or Moore has grown to a vikingesque 6'4".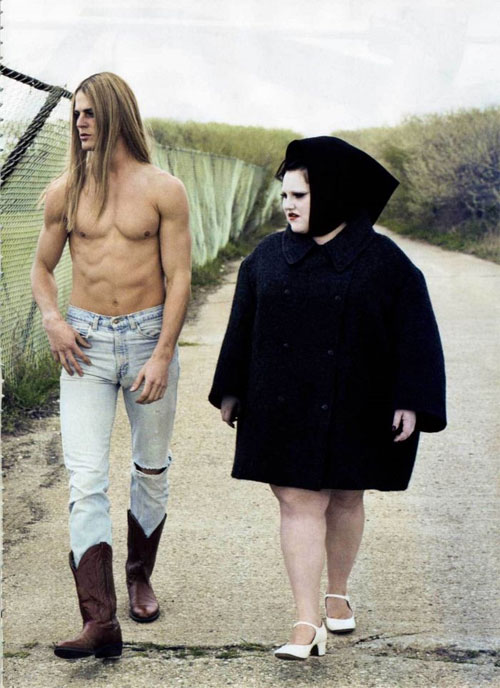 We are unable to confirm or deny rumours that this is a photo of Beth Ditto after travelling though time to rescue Iggy Pop from himself.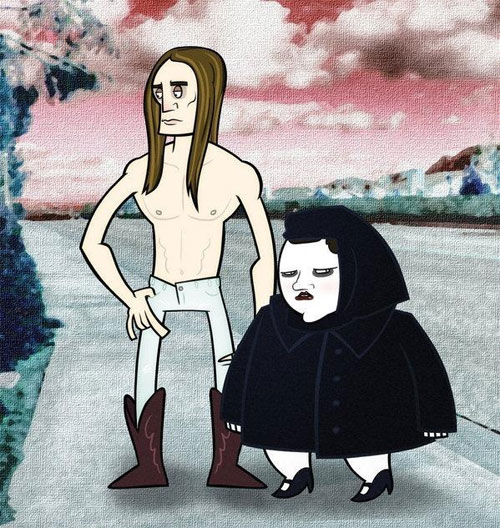 She's looking at your garbage.
Some scientists claim that as couples become more committed to one another, their body mass indexes begin to align. The following images show that these couples must either be at an early stages of their relationship, or that the scientists are wrong. It wouldn't be the first time they've messed up.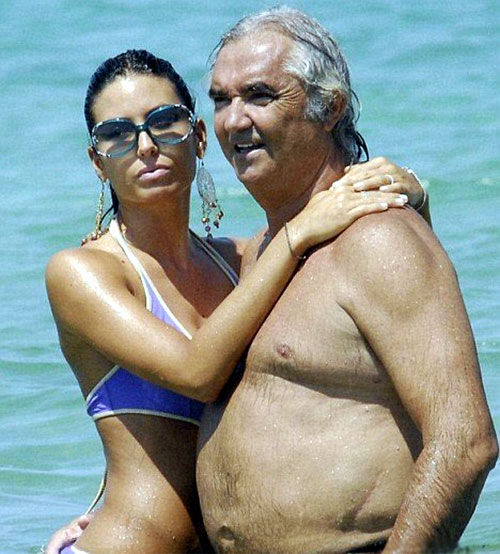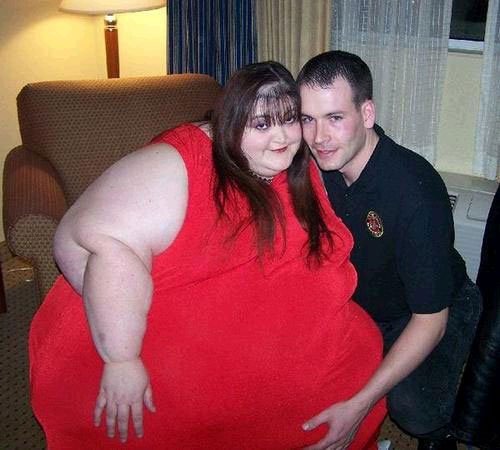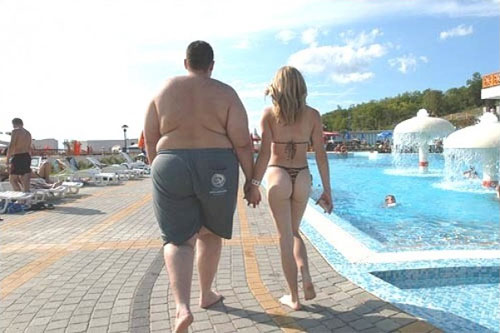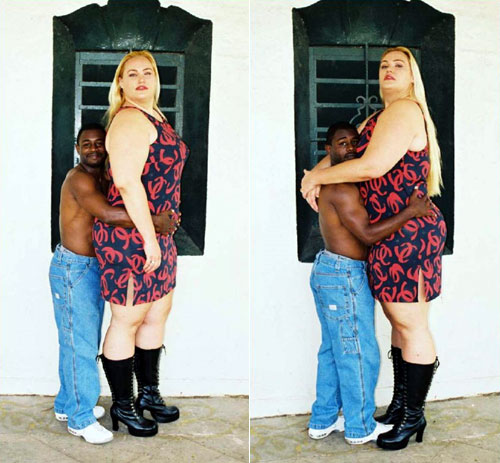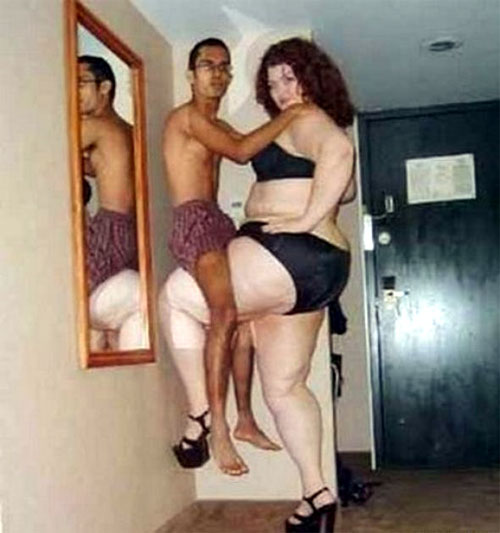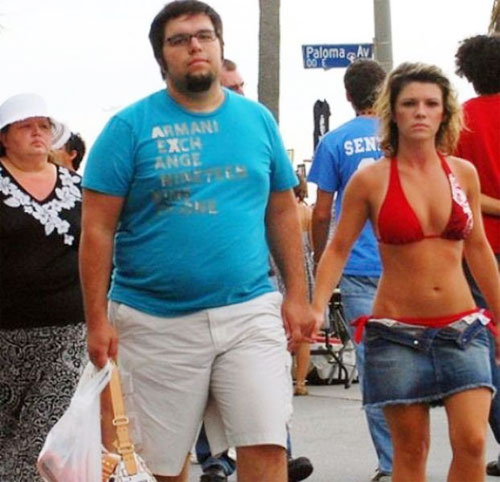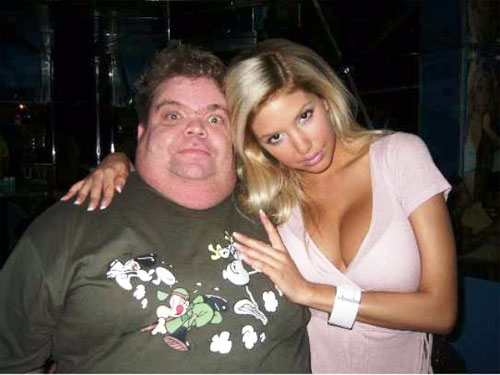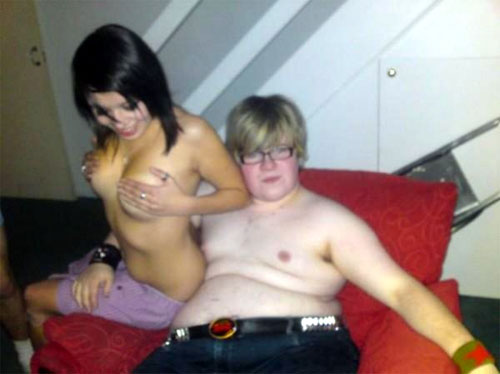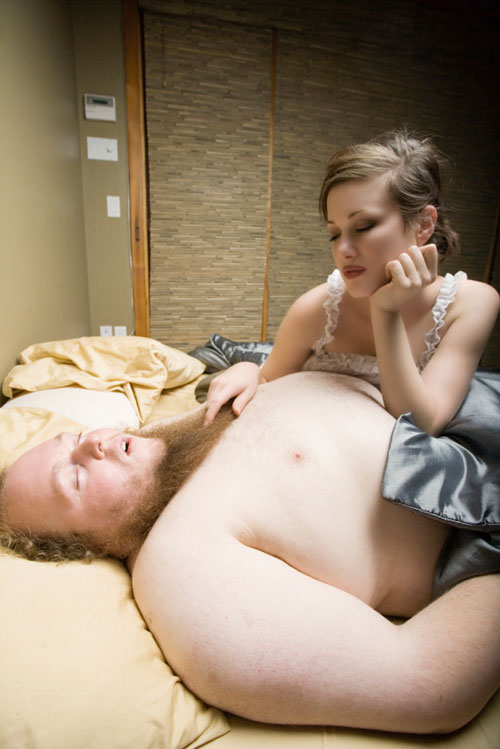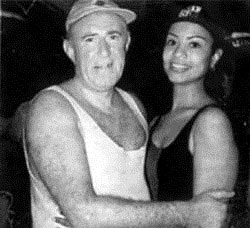 And finally perhaps the most mismatched couple of all...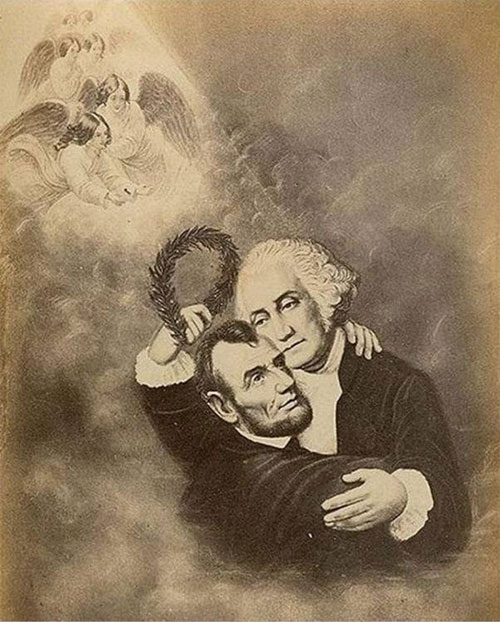 Abraham Lincoln, author of the Emancipation proclamation embraces plantation owning slave trader George Washington.
This article was written by Danny Ashton, a blogger from Manchester. The views expressed in it are his and do not necessarily match those of Free Dating.co.uk.