A recent report in the Winston-Salem Journal revealed details of an interesting new dating scene beginning to catch on in New York and Los Angeles, where singles attend so-called pheromone parties in the hope of sniffing out a new partner.
To partake in these events, lonely hearts need to submit a slept-in T-shirt that will be smelled by other guests.
If they catch a whiff they consider particularly appealing, they can then find the shirt's owner and ask them out for a drink, or try to hump their leg or bring them a dead animal as some kind of offering, whichever comes up first.
Pheromones, secreted chemical factors that trigger a response in members of the same species, have long been used as a vehicle for murky pseudo-scientific explanations of how we're all animals underneath our so-called civilised manners.
So you might think your girlfriend is going out with you because of your mint collection of Matchbox cars or your witty repartee, but maybe it's just because you smell like a furniture shop after everyone's left for the night and she's into that.
What if your smell isn't appealing, though? What if you smell like the smoking area of a JD Wetherspoon on Sunday morning?
Here are five celebrities we suspect might smell a little unappealing.
Leonardo DiCaprio
Apparently green-conscious Leo DiCaprio, the teenage heartthrob who has now carved out a decent career as a leading man, thinks showering daily is a waste of water and bad for the environment. (He didn't seem to care about destroying that massive iceberg, though.)
He also considers using deodorant to be an 'unnatural' practice, meaning he probably has little cartoon-style wavy lines under his armpits at least a few days a week.
On the other hand, he is a very attractive man. If pheromones really work, Leonard DiCaprio's T-shirt would probably lead to a riot as hordes of women attempted to get their sweaty hands on it.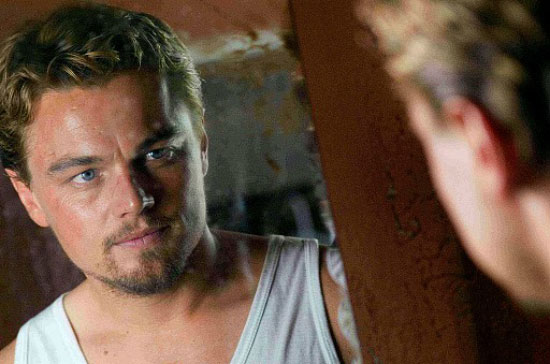 "My hair looks great like this, I'm never going to shower. Every time you shower a dolphin dies."
Robert Pattinson
The perpetually greasy, sullen-looking British star also doesn't see the point in washing his hair and only changes his clothes once a week or so. He's got that kind of haven't-slept-in-a-week, sexy thing going on, like Charlie Sheen in Ferris Bueller's Day Off, and it seems to be working for him.
While it would be easy to assume the grubby look is all part of his persona, New Moon director Chris Weitz confirmed that R-Patz's hygiene issues are genuine.
"I can smell him coming, that's the nice thing," Weitz explained to Vulture.com.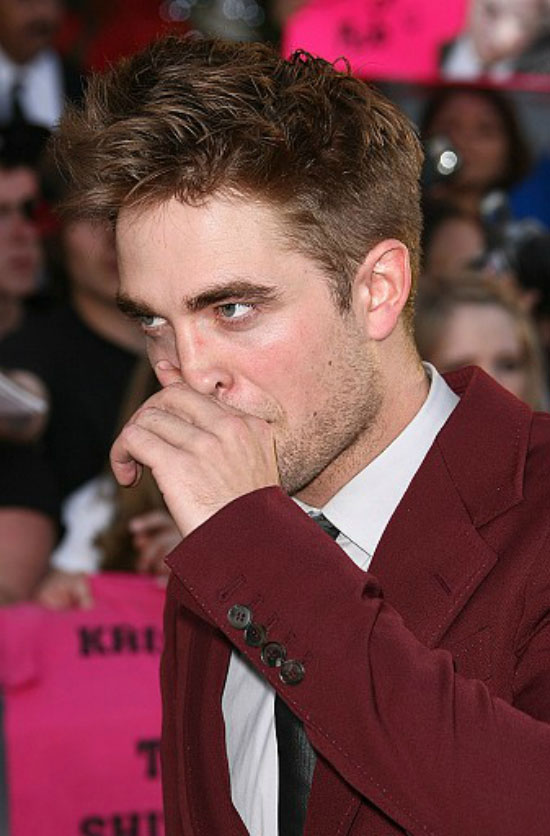 "That's weird, I can't smell anything when I cover this nostril."
Matthew McConaughey
This one is a little surprising, because the main reason for McConaughey's fame is his stellar run of success in bland, sentiment-by-numbers romantic comedies such as How to Lose a Guy in Ten Days and Ghosts of Girlfriends Past.
Obviously this isn't an issue for the women attending the films and taking advantage of the insipid female characterisation to imagine themselves as the smelly star's girlfriend, but it must be hard for his co-stars.
Actress Kate Hudson repeatedly offered him natural anti-smell product salt rock on the set of Fool's Gold in a bid to change his no-deodorant policy, but to no avail.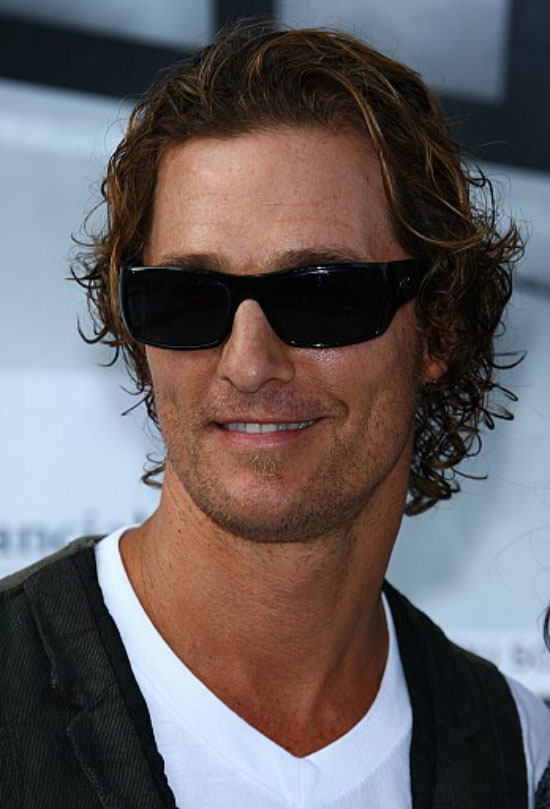 Matthew McConaughey, famously incapable of understanding the difference between the senses, thinks that wearing sunglasses will weaken his olfactory faculties.
Colin Farrell
To be honest, this is the only unsurprising one. The other three guys are all a bit unkempt in a this-took-four-hours-to-do way, but Colin Farrell looks like man who would cross the street to avoid a bath.
He also smokes about 300 cigarettes a day, which probably doesn't help with the general bedsit odour.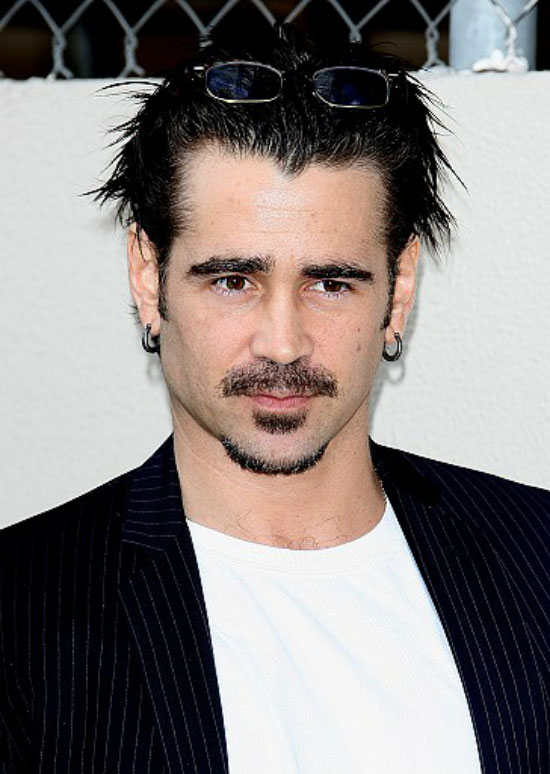 Colin is a member of an obscure Hollywood cult that believes dirt is formed through sleeping, so instead of washing he stays awake ALL THE TIME.
Orlando Bloom
Once again, this is a romantic lead-type character who probably makes enough money just from selling posters to teenage girls that he could retire tomorrow. According to The Metro, his girlfriend Miranda Kerr claims that the laundry-challenged Brit will often go for weeks without washing his clothes.
Apparently he also frolics with his dog, getting dog-slobber all over himself, which Miranda doesn't approve of. Orlando Bloom - smells like the inside of a Labrador's mouth. Not as sexy now, is he?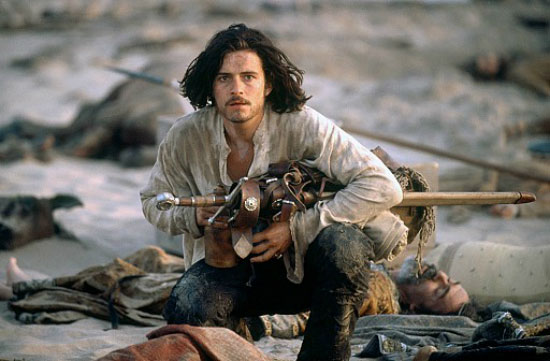 "Of course I smell, I'm a pirate or a mercenary or an elf or something."
On the other hand, there's really only one conclusion to draw from this list - that it contains five notoriously seductive men, all of whom are apparently notorious soap-dodgers.
Maybe there's something in this pheromone idea after all. Especially if you can get hold of one of Matthew McConaughey's old T-shirts.